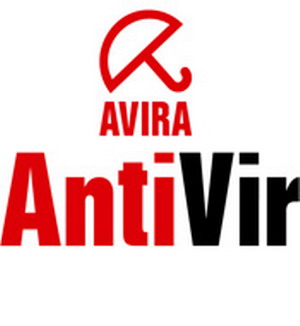 Pada kali ini saya akan sharing tentang bagaimana membuat pengecualian (exception) di Avira. Avira merupakan anti virus yang cukup ampuh untuk warnet dan game center, dan yang paling penting gratis untuk digunakan. Terkadang ada beberapa game atau program yang dianggap sebagai virus oleh avira ini padahal bukan virus, contohnya game Point Blank, RF dll. Dan untuk itu perlu dilakukan pengecualian (exception) agar game atau program tersebut tidak dihapus oleh Avira.
Langkah-langkah pengecualian (exception) :
1. Pastikan kita tahu lokasi lengkap dari file yang ingin kita masukkan di pengecualian (exception).
2. Buka Avira dan pilih configuration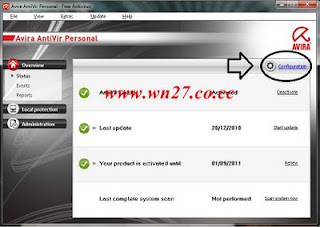 3. Lalu akan tampil window seperti ini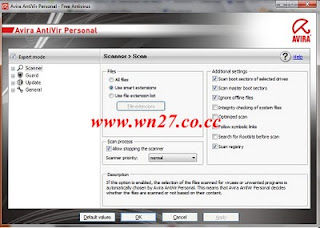 4. Centang expert mode (yang ada disebelah kiri atas)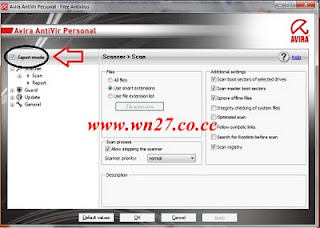 5. Dan pilih scanner > scan > exception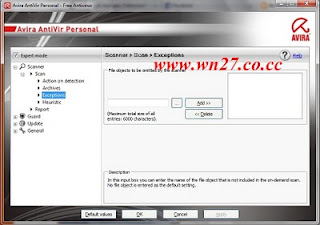 6. Dan masukkan alamat lengkap dari keylogger tersebut, Lalu tekan tombol Add dan Apply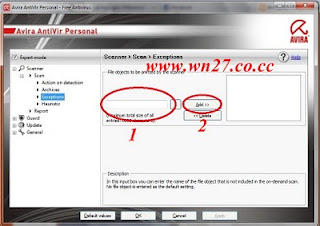 7. Setelah itu lakukan lagi di guard > scan > exception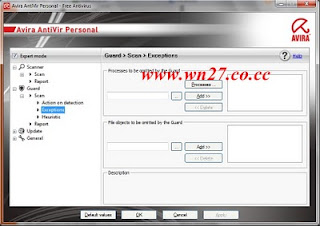 8. Isikan alamat lengkap di "File object to be omitted for the guard". Lalu Add dan OK
Selesai deh… Sekarang file yang dianggap virus tidak lagi terdetek sebagai virus.
Selamatt Mencobaa !!